Sunday, June 6th, 2010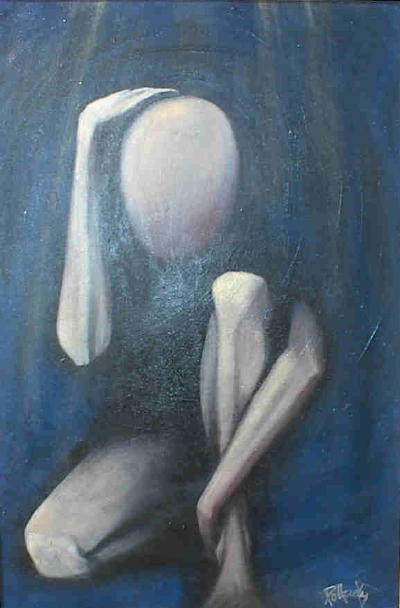 "What causes fights and quarrels among you? Don't they come from your desires that battle within you? You want something but don't get it. You kill and covet, but you cannot have what you want. You quarrel and fight. You do not have, because you do not ask God. When you ask, you do not receive, because you ask with wrong motives, that you may spend what you get on your pleasures."
James has the ability to make the obvious truths that we ignore to smack us back to reality.  Conflict is a constant in all of our lives, as is the tendency to point fingers at people and/or circumstances outside of ourselves to lay the blame.  Here we are reminded to look back to our hearts as the true source of our conflicts- a hard, but unarguable truth.  Our selfishness fuels our desires- desire to be right, desire to have, desire for position, desire for vindication.  We must own our selfishness and submit our desire to Christ.
Rather than through fighting, James tells us we will get what we want through prayer.  Is he giving us freedom to ask for the wrong things?  Of course not, as he echoes Jesus' teaching on prayer in the Sermon on the Mount (see here and here).  We are to be first and foremost submitted to His Lordship ("…may Your Kingdom come and Your will be done…"), then rely upon Him for that which we need (our daily bread, forgiveness & deliverance).  It is then that we can ask for what we need to hearts freed of selfish desire.
"You adulterous people, don't you know that friendship with the world is hatred toward God? Anyone who chooses to be a friend of the world becomes an enemy of God. Or do you think Scripture says without reason that the spirit he caused to live in us envies intensely? But he gives us more grace. That is why Scripture says:  "God opposes the proud but gives grace to the humble.""
What James means by "friendship with the world" is made clear in his use of the opening identifier of us as "adulterous people".  This image of marital unfaithfulness powerfully portrays both the gravity of the sin and the nature of the relationship that has been violated.  It not only that we have defied our Lord, but we have betrayed our greatest Love.  To entertain our selfish desires, yet seek to follow Christ is no different than keeping many lovers while claiming to be faithful to our true love, our spouse.  This, again, reminds us of Jesus warning that we cannot serve two masters, but here it is that we cannot be faithful to two lovers.
As in the previous section of the letter, James calls us to humility.  How can humility serve us in our pursuit of faithfulness to God?  Because it is only in our humble and contrite acknowledgment of our sin and genuine repentance that we receive the unmerited grace that will restore us in our relationship with the true Bridegroom, Christ.  We see, then, that the practice of confession within the community of faith is not about fear and judgment, but about relational restoration to Christ and His Body.  Unless we can call sin sin, we cannot expect to receive grace.
"Submit yourselves, then, to God. Resist the devil, and he will flee from you. Come near to God and he will come near to you. Wash your hands, you sinners, and purify your hearts, you double-minded. Grieve, mourn and wail. Change your laughter to mourning and your joy to gloom. Humble yourselves before the Lord, and he will lift you up."
From humble fidelity to our lover, James moves to humble submission to our King.  You cannot be submitted to God if you are not fleeing the worldly desires and temptations.  We are to flee, not flirt, with sin.  Our lives must be consumed with the active pursuit of God and His will.  With every line, James is more clear- following Christ is an all or nothing commitment.  There is not justification for compromise.  Yes, there is grace for the humble when we sin, but that grace is not license to fraternize with the world.
In calling us to both wash our hands (external acts of purification) and purify our hearts (inner repentance), James again reminds us that faith, while born in the spirit, must produce fruit in our actions.  It requires real, action-based change.  Beyond a mere intellectual acknowledgment of wrong doing, it must produce in our hearts the aching contrition of an unfaithful lover pleading forgiveness from their faithful partner.  Blessed are those who mourn!
Consider this section as paraphrased in The Message:
"So let God work his will in you. Yell a loud no to the Devil and watch him scamper. Say a quiet yes to God and he'll be there in no time. Quit dabbling in sin. Purify your inner life. Quit playing the field. Hit bottom, and cry your eyes out. The fun and games are over. Get serious, really serious. Get down on your knees before the Master; it's the only way you'll get on your feet."
"Brothers, do not slander one another. Anyone who speaks against his brother or judges him speaks against the law and judges it. When you judge the law, you are not keeping it, but sitting in judgment on it. There is only one Lawgiver and Judge, the one who is able to save and destroy. But you—who are you to judge your neighbour?"
Judge not lest you be judged.  Jesus words are not far from James' & his readers minds.  Just as James begins by addressing us in familial terms, we must begin from the context of our relationship with God and the implicit relationship that brings between all of us.  God is the Father of us all, the only one loving and righteous enough to speak judgment over us.  And He chooses grace for the humble.  Apart of this, none of us merits any love.  Thus, judgment is not the right of the Christian, but rather costly grace is our ever-present responsibility.
"Now listen, you who say, "Today or tomorrow we will go to this or that city, spend a year there, carry on business and make money." Why, you do not even know what will happen tomorrow. What is your life? You are a mist that appears for a little while and then vanishes. Instead, you ought to say, "If it is the Lord's will, we will live and do this or that." As it is, you boast and brag. All such boasting is evil."
All too often we organize our lives around plans, dreams, agendas and expectations.  While well intentioned, we more often than not try to make room for God within that.  However, unless everything else in our lives are organized secondarily to the primacy of God and His will, we are not truly submitted to God.  He becomes our servant, doling out grace and comfort and provision as we see fit.  Who is the master?  Who is the slave?  Who is the Father?  Who is the child?
To live our lives according to our desires, yet call ourselves Christians is to use God's name in vain.  It is pure arrogance for us to take advantage of the costly grace of Christ in our lives, then choose to live as though those lives were our own.  They are not!  Our lives belong to the one who has purchased them at a price could never pay or even conceive.
"Anyone, then, who knows the good he ought to do and doesn't do it, sins."
Here we see James' underlying message at its clearest.  That we should not do anything that is wrong should be obvious to us.  However, he clearly paints of picture of what sin is.  Sin is any failure to do the good we know must be done.  Big or small, we are made sinners by our failure to do what is right.  Even acts of evil are ultimately sin for the good they fail to be!  Following Christ is costly, demanding, active.  There is no way around it.
Faith without works is dead.